Skip to Content
Meet Dr. Brett Thomas Peterson
I love being a dentist. Serving people like you for over thirty years in this capacity has been extremely rewarding. I set my sights on this goal in high school and was fortunate to see it through. There are many aspects that particularly appeal to me. The problem solving, the opportunity to explore creative solutions, the precision of the work and the ongoing opportunity to learn and to develop new skills fit with how I'm wired as a perfectionist. That being true, the real clincher for me is the interaction with people. I wouldn't last long being isolated in a cubicle. I treasure being able to share with and to get to know people like you. Learning your motivations, fears and dreams is important as we create your plan of care.
Having been born in Fort Knox, it's great to be back in Kentucky.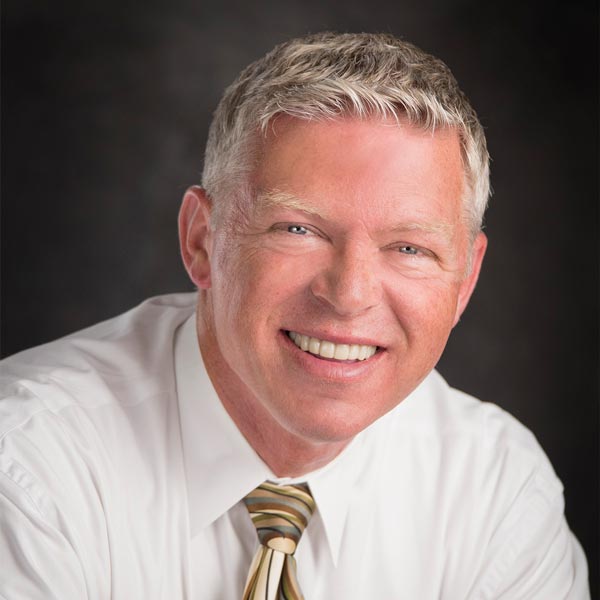 What I Enjoy About Dentistry
Serving my patients and seeking to give them stability through health, function and natural esthetics.
I enjoy getting to know my patients so that I can be serving my friends. I like to look at the big picture when taking care of someone so they can enjoy smiling and all that life brings.
Education Detail
BA: Chemistry, Pacific Lutheran University, Tacoma, Washington
BS, DDS: University of California, San Francisco, California
Continuing Education Courses and/or Professional Memberships
American Dental Association
Kentucky Dental Association
Dawson Academy
Dental Implant Seminar
Lifestyle and Hobbies
My wife, Trish, and I have been married (to each other) for almost 33 years and we have two daughters who live in Wisconsin. Our oldest, Erika, has been married for 3 years and our youngest, Anika, is planning to be married in October. We are active in our church and are excited about living in Florence, KY.
Trish and I like music, to travel, all kinds of games, the theater  and dogs. I also enjoy laughing, woodworking, scuba diving, golf and motorcycle riding.