Skip to Content
Porcelain Veneer Installations in Florence, KY
Veneers are tooth-shaped caps that we bond to your natural teeth to restore your smile. These semi-transparent installations are custom-made from porcelain to mimic real teeth while providing sturdy protection. Each individual cover is personally tailored to fit your shape, color, length, and size of tooth. In addition to covering teeth, they can fix unsightly gaps between teeth and improve other appearances such as misshaped, misaligned, and discolored teeth. To start this procedure, we will need to schedule a consultation to go over specific details and see if veneers are right for you. Call us today to schedule your appointment.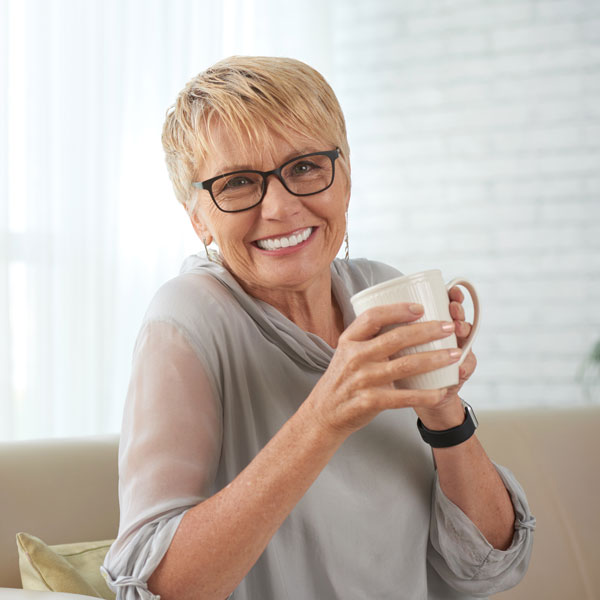 How Do Veneers Work?
To complete the full veneers process, you may need to come in two to three times. First, we conduct an evaluation during your consultation to discuss your options. The helpful team at Modern Dental of Northern Kentucky will walk you through the process and answer any questions you may have. When you decide to go through the procedure, the next step is to take an impression of your teeth. From there, we fit you with temporary veneers to start the process while we create your permanent solutions. In about two weeks, you will come back to our office so we can fit your new porcelain veneers. This is an exciting time and a great way to gain your self-confidence back!
What Other Benefits Do Veneers Have?
Because they are basically slim shells for your teeth, veneers provide solutions for a wide range of defects. These can include discoloration, misalignments, chips, cracks, and even gaps. Accidents can leave clients with unsightly broken or missing teeth that they would like to fix. This comfortable process gets you the results you want quickly and painlessly. Veneers last multiple years, leading to a happier outcome. Look great and feel great today! If you've been self-conscious about gaps or missing teeth in your smile and you're looking for a reliable fix, don't hesitate to give us a call and schedule an appointment. Reach out to our office by calling 859-525-7775 at your earliest convenience!