Skip to Content
Professional Dental Implant Installations in Florence, KY
If you have been wanting a permanent solution to fixing your smile, dental implants might be the perfect option for you. They work as reliable and natural-feeling tooth replacements that will enhance both your health and your appearance. Implants from Modern Dental of Northern Kentucky are the closest to a real tooth alternative currently available. They improve your bite and speech, leading to a healthier lifestyle. Our team starts the process by inserting titanium rods into your bone beneath your teeth for a secure anchor. This may sound nerve-racking, but it ensures your new implants stay functional and stable for a long time. We also use these posts to secure crowns, bridges, and complete dentures, so they're pretty typical. There will be a slight adjustment period after installing your dental implants as they start to feel and function like your natural teeth. Call Modern Dental of Northern Kentucky today to talk to our friendly and helpful team of experts and see if dental implants are right for you.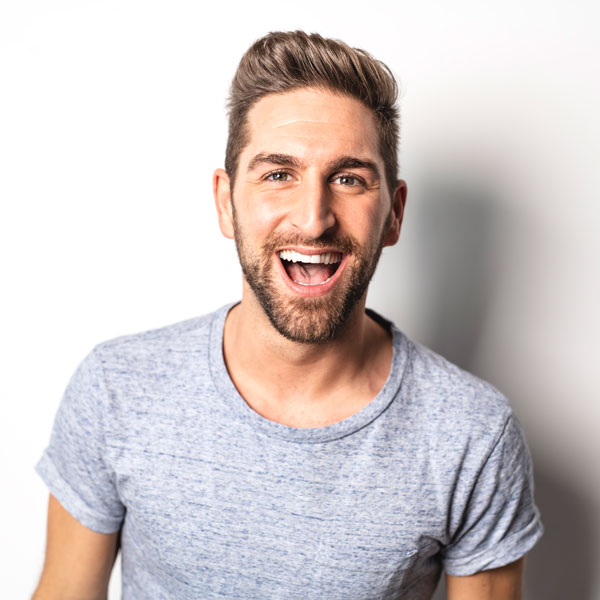 Should I Get Dental Implants?
We believe that dental implants are the most popular, safest, and superior replacement for missing teeth. If you are missing teeth, your self-confidence and smile aren't the only things suffering. Your teeth can shift and alter into the missing places, causing immediate discomfort and severe complications down the line if not treated. The longer you wait to get implants, the more serious issues can arise. They last as long as you take care of them, so treat them as your natural teeth, and they'll last for years!
What Are Some Addition Benefits of Dental Implants?
There's plenty of great reasons to get dental implants to fix your smile. The first being that they are sturdy, permanent installations in your mouth. Because we strongly secure them in, they'll last for years and act like the real thing. They're also not just for looks! Implants help develop your speech that may have suffered from gaps in your teeth or issues from other applications like dentures. For expert dental care, give us a call and schedule an appointment. Reach out to our office by calling 859-525-7775 at your earliest convenience!